Remembrance Day in Kyiv (Poppy Day)
On November 11, in Kyiv in the Park of Eternal Glory, representatives of the Armed Forces of Ukraine with the participation of Ambassadors of foreign states to Ukraine, military attachés, , representatives of the training missions of the British Armed Forces "Operation ORBITAL", Canadian Armed Forces "UNIFIER", US Armed Forces "Joint Multinational Training Group - Ukraine ", members of the public honored the fallen soldiers of the Commonwealth of Nations in military conflicts by laying wreaths and flowers at the Eternal Flame near the Monument to the Unknown Soldier.
This event is dedicated to the Day of Remembrance of the fallen soldiers of the Commonwealth of Nations who gave their lives for peace in the world. After the end of the First World War, the Commonwealth countries have an annual tradition of celebrating Remembrance Day on November 11 to honor those fallen in past conflicts.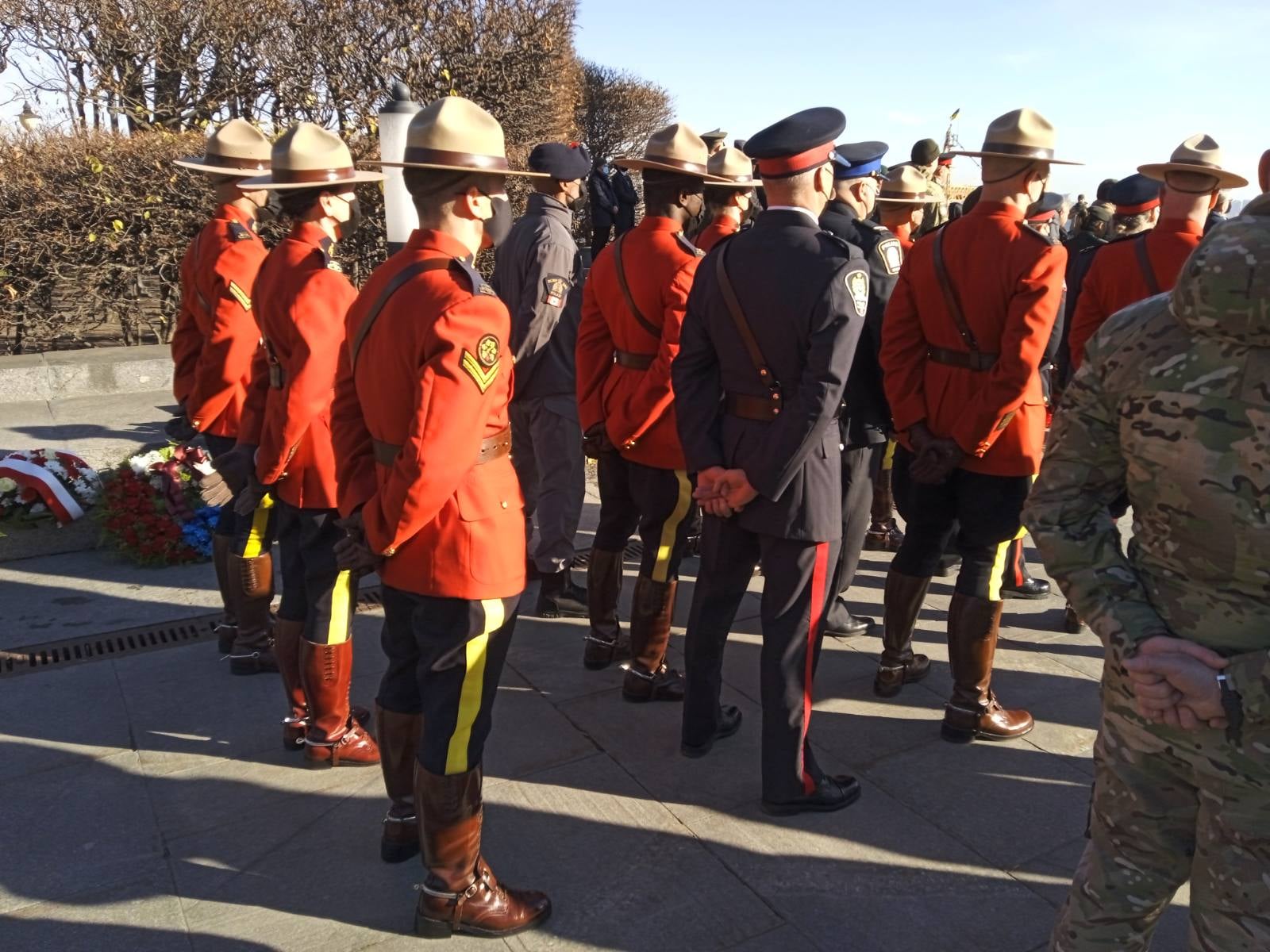 Remembrance Day (also known as Poppy Day owing to the tradition of wearing a remembrance poppy) is a memorial day observed in Commonwealth member states since the end of the First World War to honour armed forces members who have died in the line of duty. Following a tradition inaugurated by King George V in 1919, the day is also marked by war remembrances in many non-Commonwealth countries. In most countries, Remembrance Day is observed on 11 November to recall the end of First World War hostilities. Hostilities formally ended "at the 11th hour of the 11th day of the 11th month" of 1918, in accordance with the armistice signed by representatives of Germany and the Entente between 5:12 and 5:20 that morning. ("At the 11th hour" refers to the passing of the 11th hour, or 11:00 am.) The First World War officially ended with the signing of the Treaty of Versailles on 28 June 1919.